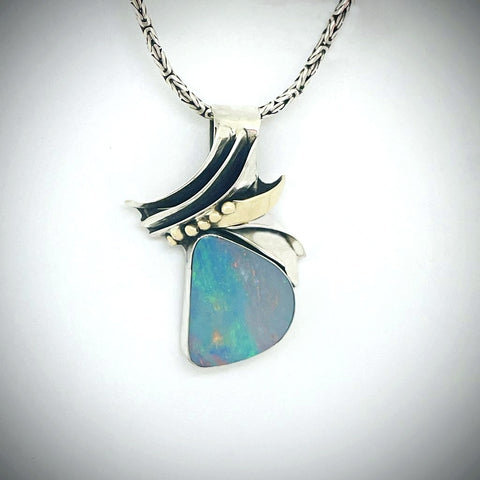 Opal, Australian Silver & Gold Pendant
This Opal is a doublet which means it is a slice of Opal backed by ironstone.  This is a beautiful two thirds exhibiting blues and greens the other third subdued flashes of red fire.  This is a beautiful large gemstone that deserved to be enhanced with accents of solid 14kt gold.  Pendant measures 2"long x 11/4" at its widest design point.
Pendant is accompanies by 16" sterling silver Byzantine chain.
---
We Also Recommend